Source: Star Beacon
Originally Posted on September 4th, 2019 by BRIAN HAYTCHER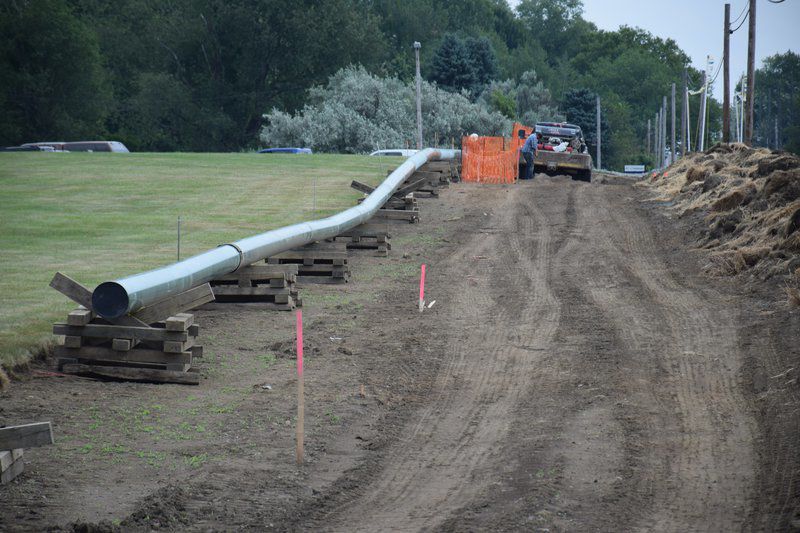 NORTH KINGSVILLE — The Risberg natural gas pipeline is expected to be finished by mid-fall of this year.
The $86 million natural gas pipeline will run from Meadville, Pa., to North Kingsville. Construction started in Pennsylvania earlier this year before moving into Ohio in June.
Work was originally planned to wrap up this summer, but was delayed by weather to a late summer completion date. Completion has been delayed again, by weather as well as delays in some parts of construction, RH energytrans spokesperson Dennis Holbrook said.
"We've had our share of wetter conditions, there's no question about it," Holbrook said. "There's always things here or there that slow the process down more than you planned on. Nothing out of the ordinary, in the sense that I think they're all things that can be readily addressed," he added.
The project involves 28 miles of new pipeline, 12 of which are being laid in Ashtabula County.
North Kingsville Mayor Tim Zee said the construction has been going smoothly. "There has been no issues, no complaints," Zee said.
Inspections are being performed as the work progresses, Holbrook said. "We actually have, in total, close to 20 full-time inspectors," Holbrook said. "They inspect every weld. They inspect how the pipeline is coated, they inspect how it's laid into the ditch to make sure that it's not nicked or in any way damaged."
There have also been government inspectors on site during the project, Holbrook said.
"You literally have inspectors every step of the way, to observe and make sure that everything is being done in conformance with the environmental rules," Holbrook said. "The progress has been a little slower than we would've hoped in terms of construction, but as far as the compliance with the safety rules, it's been top notch," he said.
You may view the original article HERE